From internet pioneer to Europe's largest online tyre retailer
Delticom was founded on 2 July 1999 by tyre experts Andreas Prüfer, Philip von Grolman and Rainer Binder, as well as internet specialist Timon Samusch. After six months, Delticom managed to conclude its first (half) business year in December 1999 with a turnover of almost 1 million euros. At that time, the only four employees were the four founders of the company.
The online pioneers drove the development of the e-commerce business with great success: On 15 January 2000, the first internet shop for car tyres in Germany went online – today's flagship shop ReifenDirekt.de. The digital B2B business was also developed further: In May 2000, the first online shop for business customers followed with the first B2B-shop, Autoreifenonline.de for the German market.
After starting out in Germany, the company quickly expanded to international markets: In August 2001, Delticom founded its first subsidiary, Delticom Ltd, and opened its first online tyre shop in England: www.mytyres.co.uk. In November of the same year, the first online two-wheel shop www.motorradreifendirekt.de brought the benefits of low-priced tyres to motorbike fans. Others followed.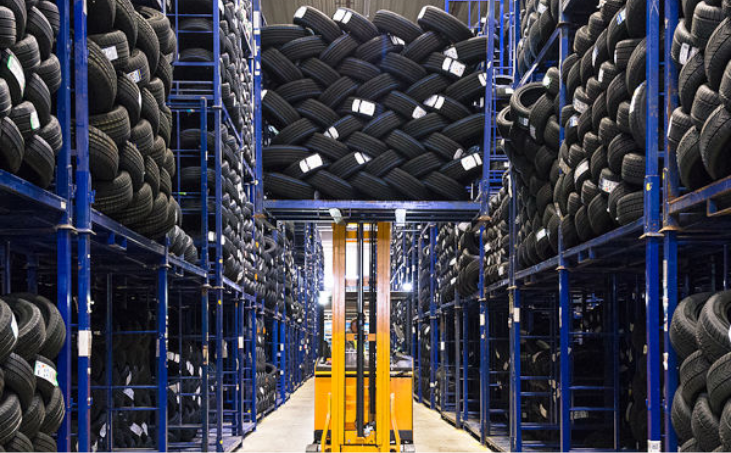 In the following years, online shops for private and business customers were established in almost all European countries. To name a few examples: In March 2001 we launched www.reifendirekt.ch in Switzerland, followed by www.mytyres.co.uk in August, seven months later, in March 2002, www.dackonline.net in Sweden. In October 2002, www.123pneus.fr followed for our French customers, in January 2003 www.daekonline.dk for Danish tyre buyers. In May 2004, www.gommadiretto.it went live in Italy and the end customer shop www.dekkonline.com was launched in Norway.
In 2006, the online shop www.tires-easy.com went online to serve the US market. To this day, Delticom has been very successful in the US. The online tyre business is highly profitable and offers additional growth opportunities. This makes Delticom one of the few e-commerce companies that have successfully made the leap from Europe to the US and started an equally successful business there.
The courage to explore new concepts has shaped Delticom's development from the start. As early as October 2000, Delticom produced the first passenger car tyre of its new own brand. Its name: "Star Performer".
As a modern e-commerce company, Delticom and its employees have been committed to steady growth in the online retail sector and the digitalisation of the tyre market since the company's foundation. In April 2002, Delticom was nominated for the top 3 spots in the category "Rising Star" at the German Founders Award. In 2003, the company won the German Internet Award as well as the World Summit Award. Our German shop ReifenDirekt.de is a multiple test winner in the category of tyre online shops.
The reasons for buying tyres on the internet are obvious: in addition to the convenient selection of products and favourable prices, online tyre buyers benefit above all from short delivery times. The tyres are delivered either to the customer's home or to one of 38,000 workshop partners worldwide, who mount the tyres on the rims in a professional manner. In addition, Delticom customers in all countries regularly receive purchasing benefits through special offers, competitions or cooperation with partners.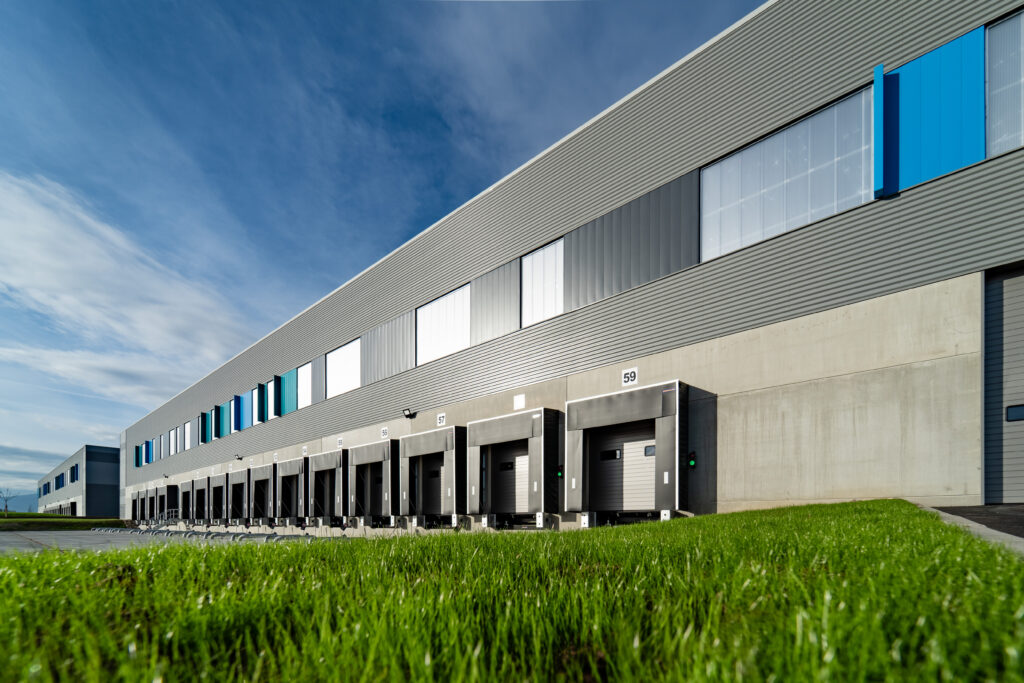 After only seven successful years, Delticom went public. On 16 May 2007, the company held its first General Meeting. The closing price of the Delticom AG share at the end of the AGM was 65.34 euros. Since October 2006, Delticom AG's shares have been listed in the German Stock Exchange's Prime Standard (ISIN DE0005146807). According to preliminary figures for the first six months of fiscal year 2010, Delticom AG recorded revenues of 177 million euros. With revenues of almost 420 million euros and a total of 4.4 million existing customers, 2010 was one of the best years ever for Delticom. However, revenues and customer numbers were later surpassed.
An increased trend towards digitalisation and the growing willingness to buy goods online accelerated online market penetration in the aftermarket tyre trade as well. Online trade of tyres and wheels continued to grow in Europe and North America in the following years. In the 2010s, Delticom focused on new concepts in tyre retailing, optimising logistics processes and developing customer acquisition and loyalty in a targeted manner.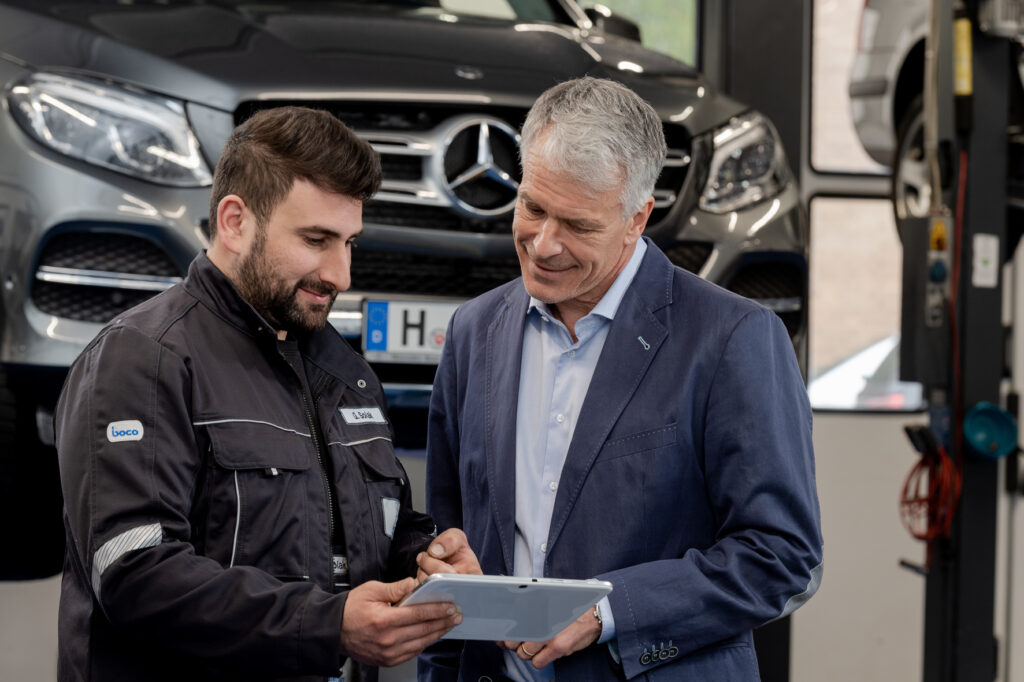 Cooperation with partners in the stationary trade sector, in workshops or car dealerships was also expanded. Partnerships with garages that have existed since the beginning were constantly updated. Forming and maintaining partnerships with business customers and suppliers has always been a top priority for Delticom. Specialist teams are catering to the specific needs of our B2B customers.
Delticom combines online and offline trade: In 2021, Delticom launched its new workshop partner concept. With its large online reach, Delticom supports local garages free of charge in attracting new customers who have bought their tyres online in one of the end-customer shops such as Mytyres.co.uk, ReifenDirekt.de or 123.pneus.fr and need a professional local garage partner (for more information, see "Services").
Global logistics expertise has always been one of the secrets to our success. What distinguishes us from online platforms or tyre comparison portals is to a large extent the fact that we purchase tyres and wheels ourselves, store them at our warehouses and ship them to customers around the world. Complex logistics processes are therefore part of our daily operations. With the commissioning of the new warehouse in Ensisheim, France, in spring 2021 and the plans for a new warehouse in the heart of northern Germany (Sehnde-Ost), we are doing everything we can to meet all the requirements of our private and commercial customers in the long term.
Today, after more than 20 years, Delticom operates more than 400 online shops worldwide with a comprehensive tyre and complete wheel portfolio for private and business customers. We serve around 16 million customers worldwide.
Our employees are our success. Driven by high levels of motivation, courage and creativity, we stand out for our expertise in the tyre business, e-commerce, online marketing and logistics. We are a member of the industry association BRV and maintain excellent relationships with our stakeholders – be it customers, investors, business partners, suppliers and tyre manufacturers – and of course with our employees and applicants. We do this by relying on international teams: our colleagues are based in Germany, but also in Romania, Ukraine, Poland, Serbia and other countries around the world.
Flexible, courageous and future-oriented: In mid-2019, Delticom AG began a successful restructuring process and ceased non-core activities by the beginning of 2020. In 2020, the Covid 19 pandemic rocked the global economy. The majority of employees have been working from their home offices since March 2020 – and have lead Delticom to a financial turnaround six months ahead of schedule in March 2021, despite the Corona crisis (for more see "Investor Relations").
As a modern employer, Delticom recognised and embraced the benefits of flexible working models at an early stage. We offer our employees a workplace in the centre of Hanover, northern Germany, and also promote a better work-life balance or family life with the option of mobile working from other locations or from home.
E-commerce in the tyre aftermarket sector: What does the future hold? Our dynamic teams work across departments on new concepts for digitalisation, future mobility issues and the continuous optimisation of customer service and the shopping experience. Our success confirms that we are on the right track: Delticom closed the 2020 financial year with revenues of 540 million euros. At the end of 2020, the company employed 180 people.